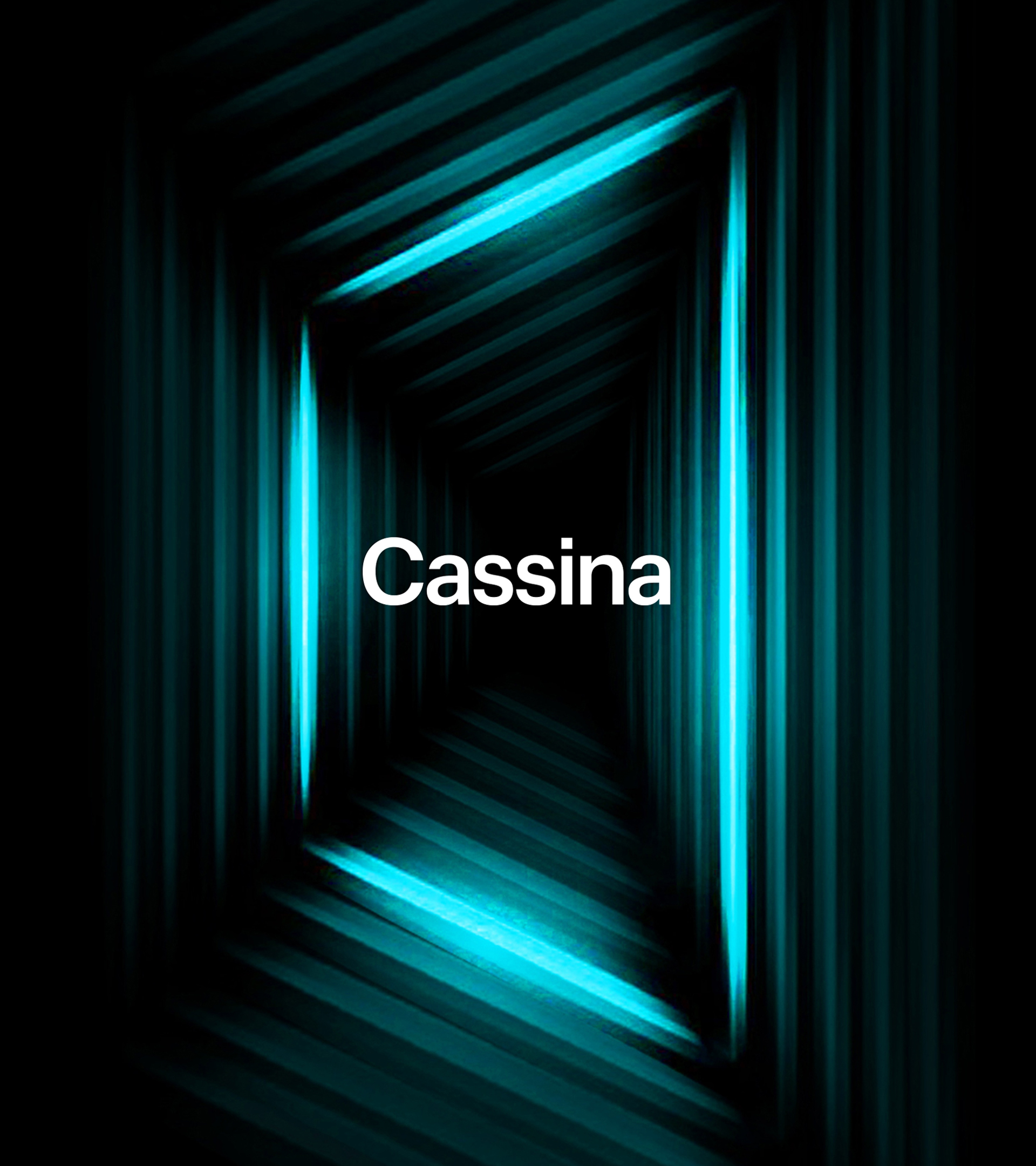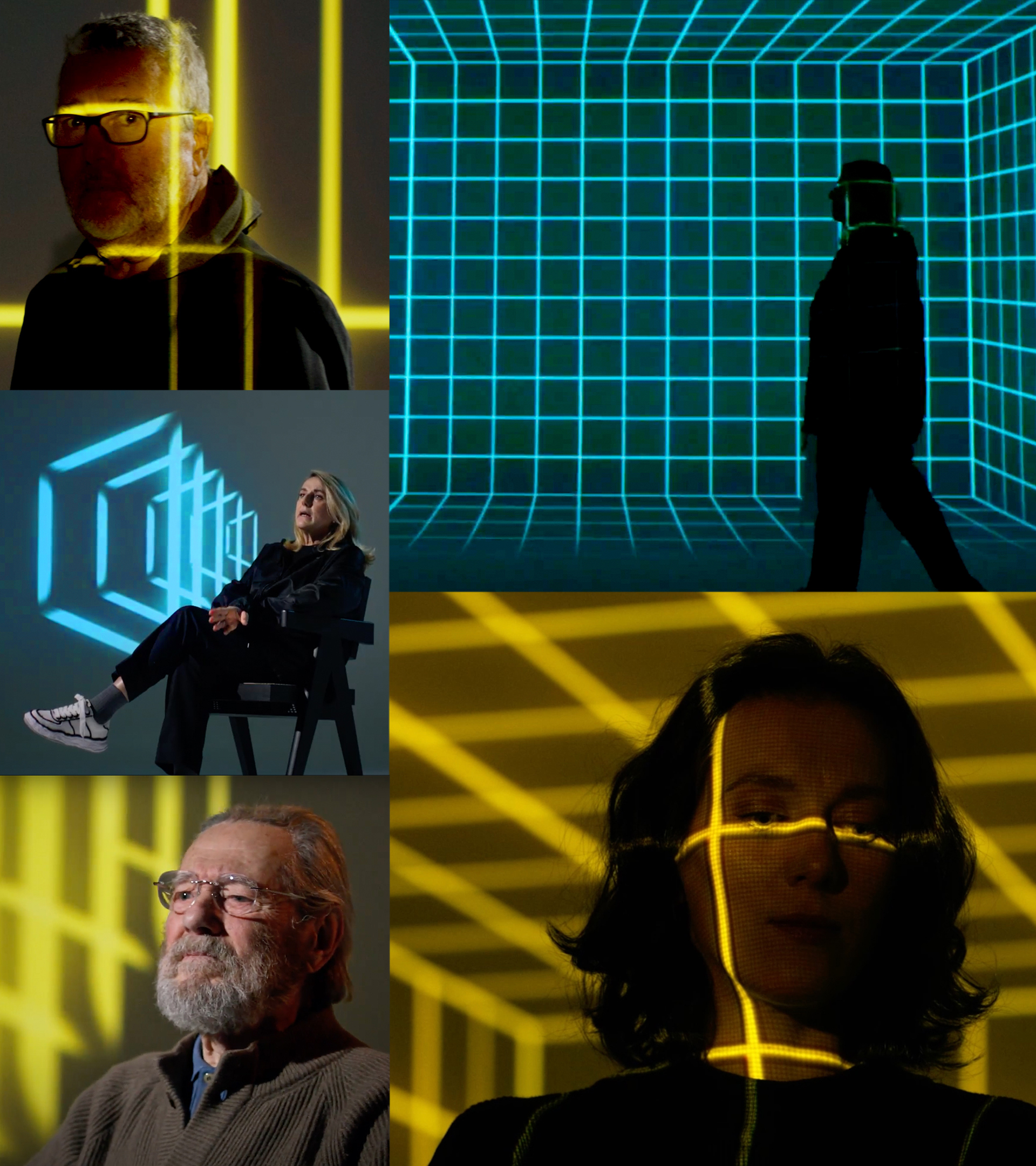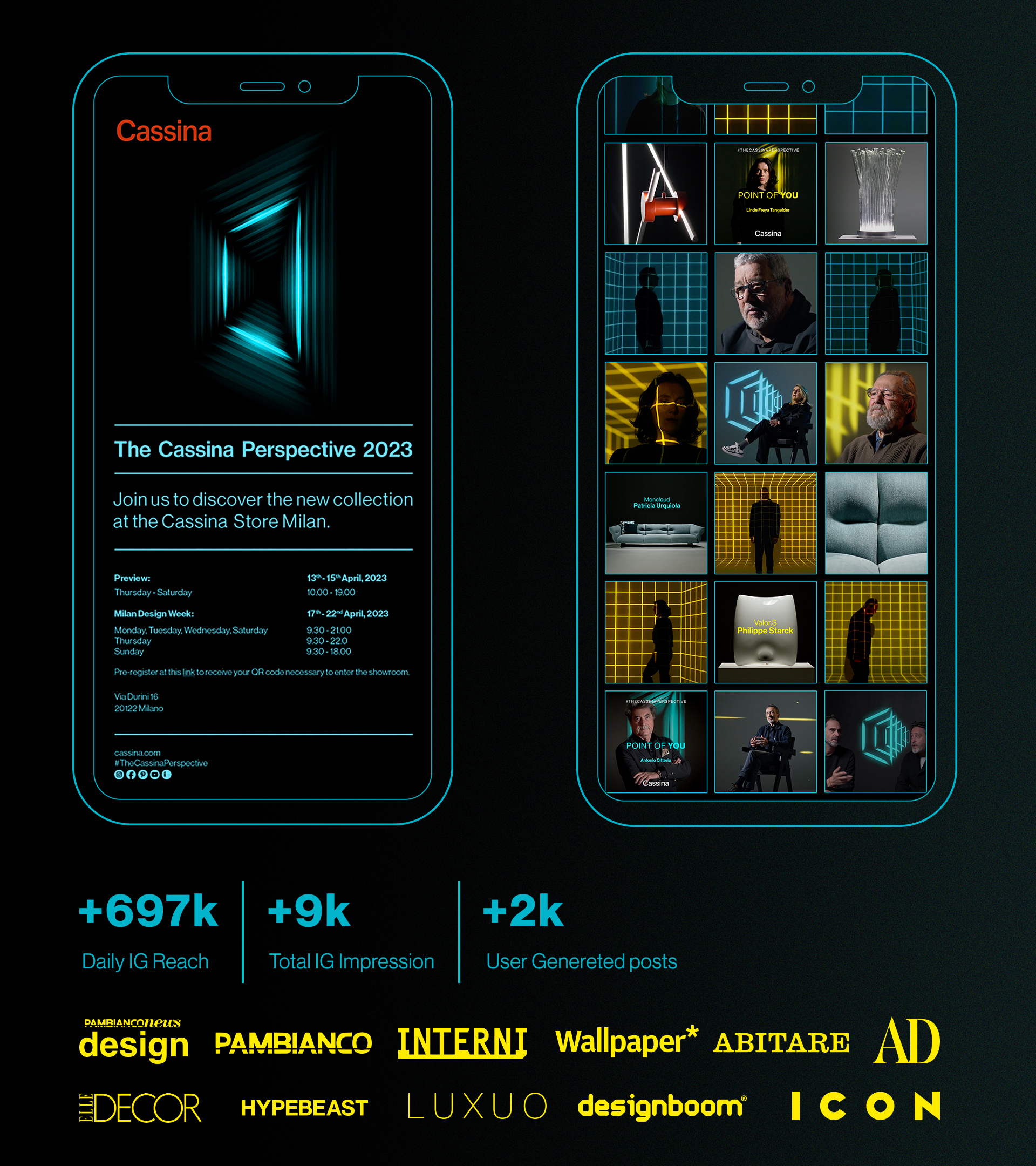 Quella di dare visibilità a un cambio epocale per il brand: raccontare la prima collezione Lighting di Cassina in modo notiziabile e interessante in occasione del lancio dei prodotti durante la Design Week 2023.
"From lighting design to designing with lighting ."
È così che nasce la visual identity 2023 di Cassina che illumina la design week di Milano.Abbiamo reinterpretato l'identità di un brand iconico e ricco di storia come Cassina in occasione del lancio della sua nuova collezione.La luce prende forma e diventa protagonista dell'identità visiva del brand: abbiamo preso il trapezio simbolo distintivo della Cassina Perspective (concept di posizionamento del famoso marchio di design) e lo abbiamo fatto diventare un tunnel luminoso protagonista di tutti i touchpoint coinvolti. Un progetto ambizioso per un brand che fa del design e della ricerca continua dell'innovazione e della qualità la sua essenza. Per amplificare il tutto, l'abbiamo usata per dare voce ai designer che hanno creato i prodotti. Patricia Urquiola, Paolo Ulian, Philippe Starck, Antonio Citterio, Tobia Scarpa, Linde Freya hanno raccontato la genesi creativa e il rapporto con il brand in modo aperto, arricchendolo delle proprie esperienze di vita e del proprio percorso culturale. Il progetto ha messo in luce la nuova collezione sul web, sui social, nello showroom sia pre evento con la comunicazione teasing e di invito, sia con proiezioni durante la Design Week. Il tutto non si è esaurito con il Salone del Mobile ma sta proseguendo con un linguaggio specifico rivolto al pubblico di riferimento con la finalità secondaria di accompagnare il sell-out nei momenti commerciali più significativi dell'anno.
CLIENT
Cassina
INVOLVED UNITS
ATL
CATEGORY
Design
Eventi
INDUSTRY
---